Jon-Michael Knapp, Ph.D.
---
CEO and Founder
Jon-Michael
has a long-standing passion for helping scientists and engineers improve their writing and communication skills, which led directly to his decision to found LCG. He received a PhD in Neuroscience at Stanford University, where he used classical and molecular genetic approaches to probe the development of the olfactory system in the fruit fly. During his post-doc at Janelia Research Campus, he initiated multiple programs for trainee scientists to improve their writing and presentation skills. Later, he worked as a science and grant writing consultant, helping start-ups secure non-dilutive funding for R&D.
Subject Matter Expertise: Classical and Molecular Genetics, Neuroscience, Cardiac Devides, SBIR/STTR grants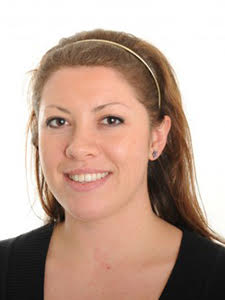 Crystal Di Pietro, MBA
---
Press and Public Communications Advisor
Crystal
is our resident Press and Public Communications expert. Crystal brings 12 years of experience developing strategic communications in the Science and Healthcare space. Crystal received her BS in Biochemistry from Loyola University of Maryland and her MBA from Johns Hopkins University, however she considers herself to be a life-long student. She thrives on the dynamic nature of her current role and the opportunity to help communicate novel ideas.
Subject Matter Expertise: Presentations and Press Releases, Blog and Web Copy Development, Social Media Brand Management
Keri Hamilton, Ph.D.
---
Scientific and Medical Writing Advisor
Keri
received her PhD in Biochemistry from Duke University, where she used structural biology and biochemical methods to investigate transcriptional regulators responsible for bacterial pathogenesis. After graduate school, she pursued scientific writing and scientific communication, working with a number of drug development and device companies at all stages of development. Her expertise includes scientific and medical writing, editing, and manuscript preparation.
Subject Matter Expertise: Biochemistry, Molecular and Structural Biology, Medical Writing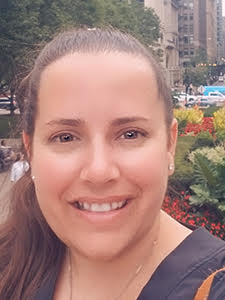 Cindy R. Knapp, RNC-NIC
---
Healthcare Innovation and Education Specialist
Cindy
received her Bachelor's degree in Nursing from Radford University. Since then, she has spent more than 10 years working in healthcare, with a primary focus on neonatal and pediatric critical care. Along the way, she has taken on subspecialty projects surrounding nurse education, infection prevention, and quality/process improvement.
Subject Matter Expertise: Neonatal and Pediatric Healthcare